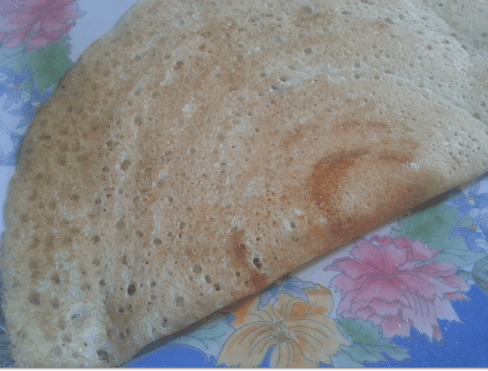 Ingredients:-
Rice – 2 cups
Urad Dal – 1  cup
Channa dal – 1/4 cup
Fenugreek seeds – 1 tbsp
Salt – as per required
Water – as per required
Oil or butter – as per required
Method:-
Take a deep bowl add rice, ural dal, channa dal, fenugreek seeds and wash properly.
Soak  for over night or minimum for 6 hrs.
After 6 hrs blend it into a fine paste with a little water .
Cover and keep aside for at least 4 hours. Add salt and mix well.
Now heat tava, pour the batter and spread it .
Apply some oil and remove dosa from tava  once it is golden brown in colour.
Serve hot with any coconut chutney , red chutney or sambhar.