Low Carb Palak Paneer recipe is a tasty diet recipe for the one who wants to go on a low carb diet but also wants to eat tasty.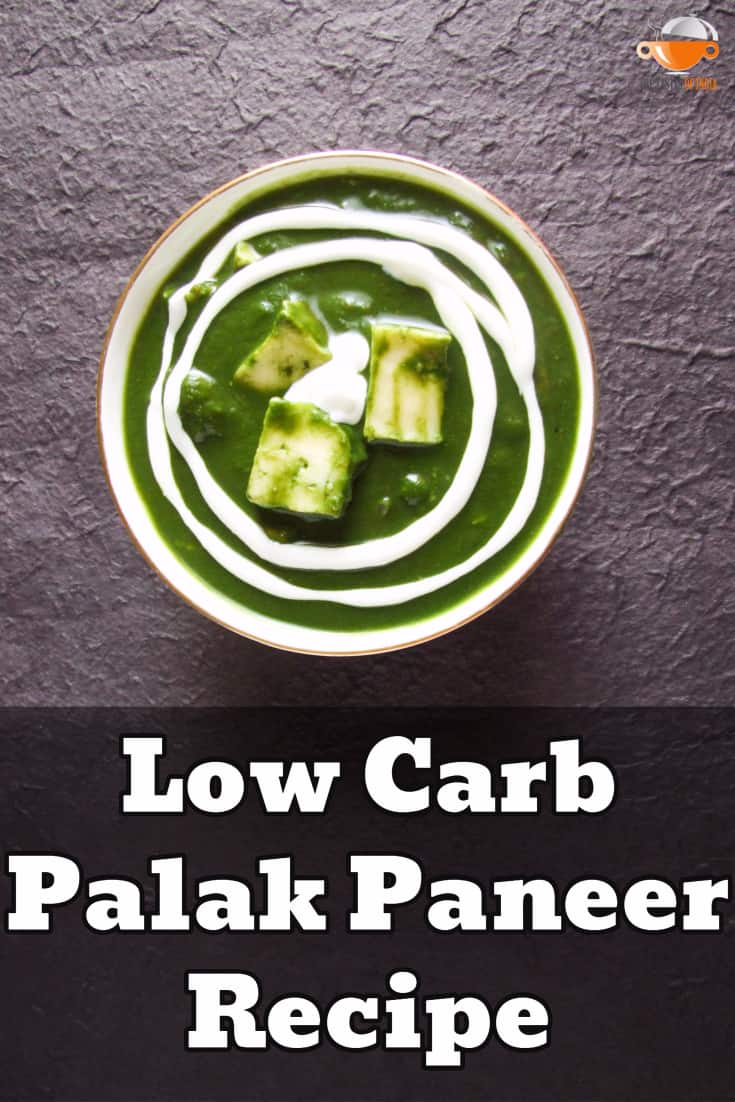 Haah, the interiors' work at home is still going on and on and on…
And all of us are eagerly waiting for it to get over.
I am standing at a  point where I can see that I am very frustrated and tend to lose temper very easily. From the past few weeks, I have been noticing that I get angry, even on some very silly issues.
Trust me I was never that kind of person. I used to be very calm and patient. And how this anger thing has taken over me is something that even I don't know.
But yes, I  am trying hard to get rid of this evil from within me.
Anger is something very normal, though it is not a very healthy human emotion.
But when it gets out of control, is where all the problems start.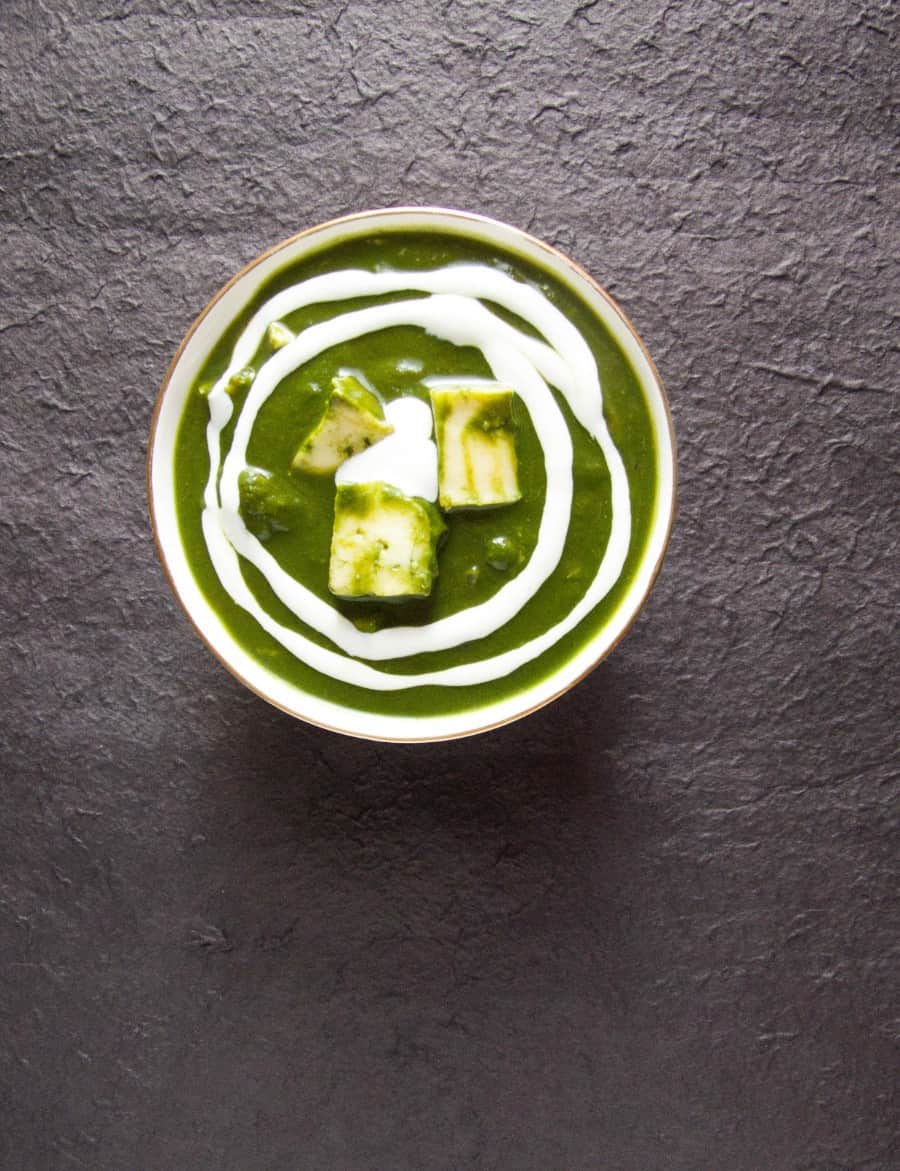 Just as every other thing is good when within limits, anger too is manageable if it stays within a limit.
But that does not mean that you should start getting angry under the safe cover of "being within limits".
It is always good to avoid anger.
Anger not only affects relationships, it also has a very bad impact on your health as well. The physical effect of anger includes increased anxiety, high blood pressure, and headache.
So try to prevent anger from dominating you. It is neither good for us nor for anybody else.
A good way of getting over anger is to practice yoga or, do some exercises. But if you ask me, how do I get over my anger most of the time, I would say "I talk"…
Yesss…You heard that right. It is always better explaining your anger than expressing it. But do it with somebody who can take all of it, someone who can understand you and is ready to listen to you.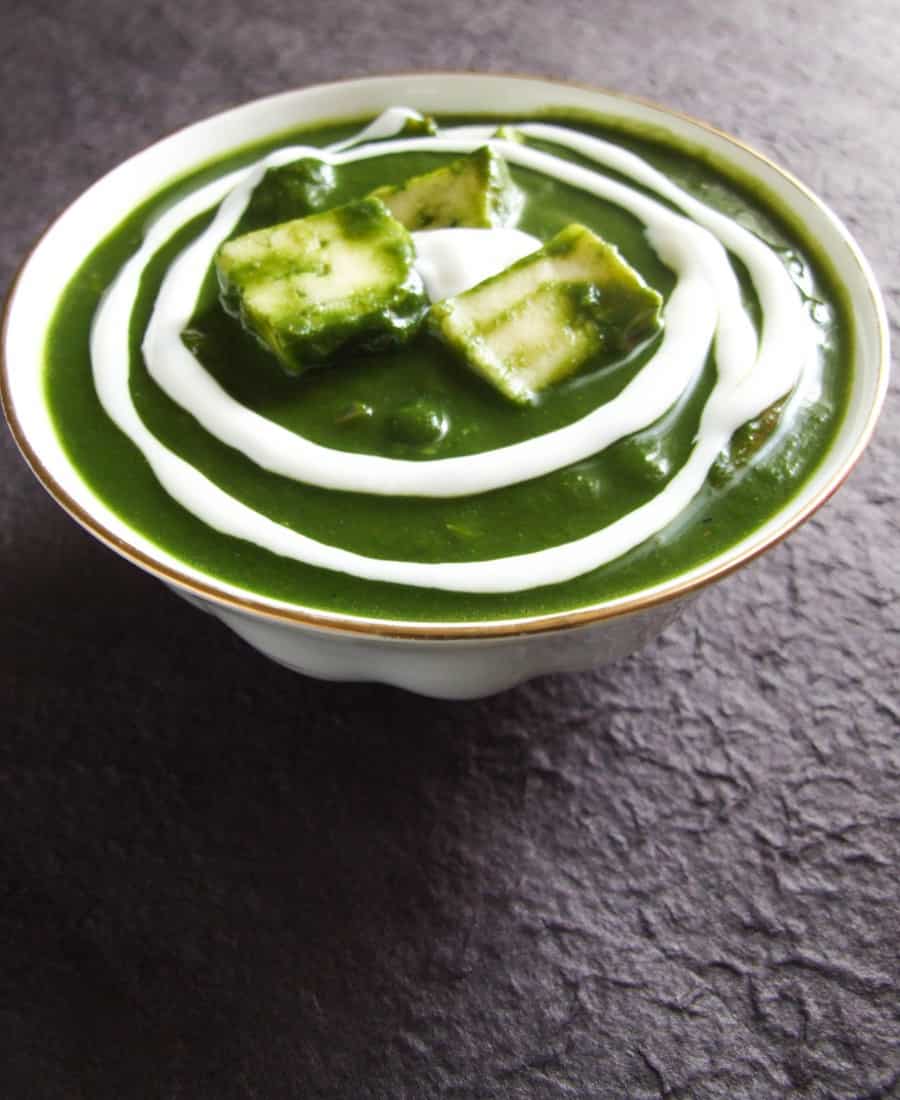 Some wise man somewhere said, "Speak when you are angry – and you will make the best speech you will ever regret." That is true and it is always advisable not to speak when you are angry because you might just regret your speech a little while later.
I know that my point above contradicts that quote. But there is a slight difference to what I meant.
If you can explain the cause of your anger to someone, it is one of the easiest ways to get rid of anger. And this is very different from "speaking when you are angry", which is what could destroy relationships.
Crying is another best thing you can do when you are angry, it relaxes your mind and your anger rolls over through your tears. And I do that as well at times.
My rant on anger management can go on for hours, as though I am an expert in anger management. But that is not the case.
So instead of carrying on with my rant, I think we should start with our recipe for today.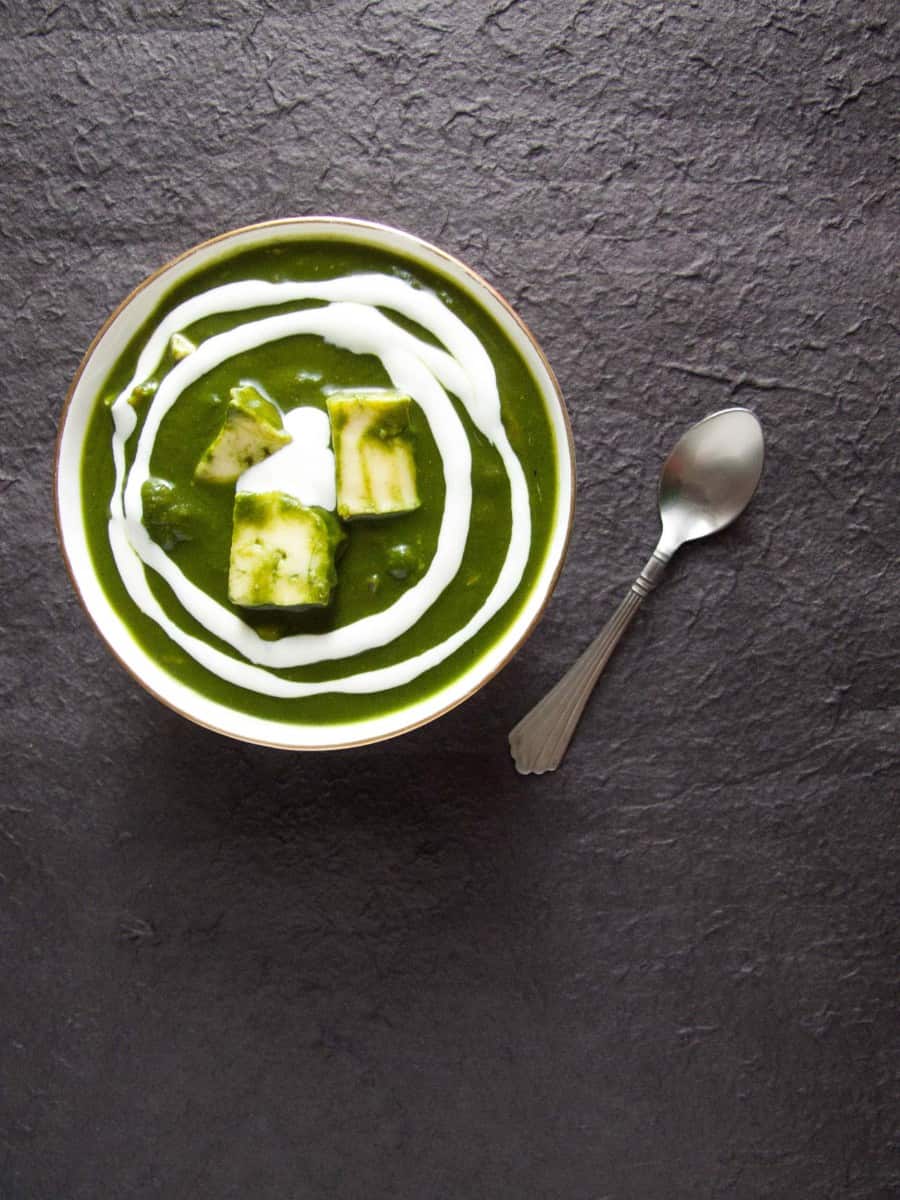 Low Carb Palak Paneer Recipe
Low carb diet recipe is one of those recipes which almost resembles the normal palak paneer recipe which most of us know and make when we are not on diet. By saying it I mean that it tastes really good.
If you are on diet then this is the best side dish you can make along with Low Carb Tawa Naan Bread Recipe.
And to make your Lunch or dinner complete you can definitely try a Low carb dessert which is called as Instant Whipped Cream and Berries Recipe.
Spinach Gravy With Cottage Cheese
Ingredients
Fresh Spinach/Palak Leaves - 350 grams (4 bunch)
Green Chilies - 2 (slited)
Garlic - 2 cloves (chopped)
Ginger - 1/2 inch (chopped)
Onion - 1 (finely chopped)
Tomato - 1 (finely chopped)
Coriander Powder - 1/3 teaspoon
Cumin Powder - 1/3 teaspoon
Chilli Powder - 1/3 teaspoon
Garam Masala Powder - 1/3 teaspoon
Cottage Cheese/Paneer - 200 to 250 grams
Butter - 2 tablespoon
Whipped Cream - 2 tablespoon
Method
Add spinach in a pan or kadhai and let it cook uncovered on a medium flame.Let it cool down.
Once it gets cold put the leaves in a blender, make a fine and smooth puree and keep it aside.
In the meanwhile heat butter in a kadhai.
Add ginger-garlic and green chilli. Saute.
Now add onion and salt. Saute until golden brown.
Add chopped tomatoes and all the spices mentioned above. Fry until the raw smell of spices goes off.
Now add spinach puree to it and let it simmer for few minutes.
Add tofu/cottage cheese and mix it well.Let it simmer for few more minutes and switch off the stove.
Add dollops of butter and whipped cream to it.
So the yummy palak paneer is ready to serve now.
You can serve it along with cauliflower rice or with a low-carb naan bread.
https://thetastesofindia.com/low-carb-palak-paneer-recipe/
Copyright © The Tastes of India
MY PICKS FOR THIS RECIPE
A lot of time, effort and passion goes into each post. My greatest satisfaction comes from your feedback. If you really liked this post and found helpful to you, please take a minute of your time to leave a comment and share it so that others have access to it as well. Thank you all for your support. ????