Besan (Gram flour) ka laddoo – my husband's favorite laddoo. Strangely my husband is not a fan of sweets. He would safely ignore any sweet and prefer picking up a salty snack instead. But there are some (very few in fact) sweet dishes that he simply cannot resist and Besan ka Laddoo is one of them.
He tells me that until about 10 years back, the only laddoo that you will find in Kerala is "boondi ka laddoo" and that too the big boondi. Fast forward to today and you will find pretty much all types of laddoo including Besan ka laddoo. So I was not surprised when I saw a box of Besan ka Laddoo at one of the sweet shop in Kerala. Albeit, with a price-tag that shocked me. In Delhi, probably Besan ka Laddoo is the cheapest of sweets you will find at a sweet shop.
The same Besan ka Laddoo was tagged at the price at which you could get a premium Barfi in Delhi. So much for the transportation, I guess. But wait, was that really being transported all the way from Delhi. Your guess is as good as mine.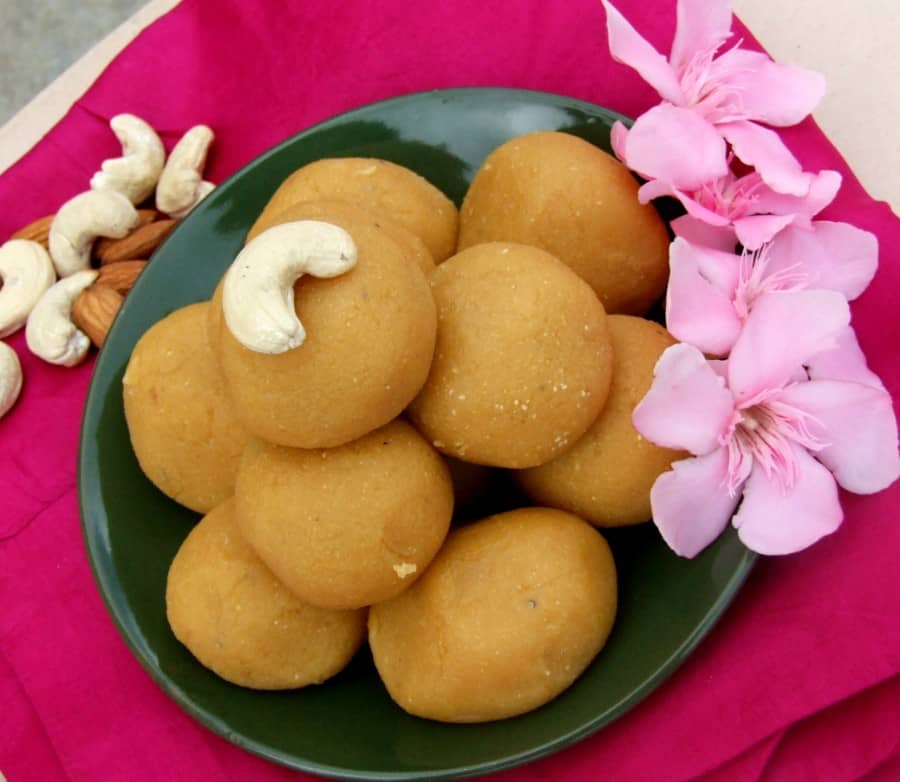 Anyways onto my Besan Ka laddoo. Something that I like about Besan ke laddoo is the way it melts in your mouth. The sweet taste of the gram flour stays for a long time after that. And the best part is that it doesn't take too much of time to make this as well. So onto the recipe now.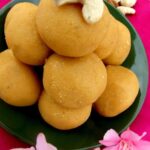 Besan Ke Laddoo
Print Recipe
Ingredients
Gram

flour

besan - 4 cups

Ghee - 2 cups

Green cardamom powder - 1/2 teaspoon

Powdered sugar - 2 cups
Instructions
Heat ghee in a kadai.

Add gram flour and roast on low heat for approximately ten minutes and until a nice aroma comes.

Allow the mixture to cool slightly before adding powdered sugar.

Now add powdered sugar and cardamom powder. Mix well.

Now make small or medium sized besan laddoos as per your requirement.

You can store them in air tight container.
Please do take a little time to comment on the recipes, as your feedback means a lot to me. And don't forget to share the recipes on your favorite social networks sites.